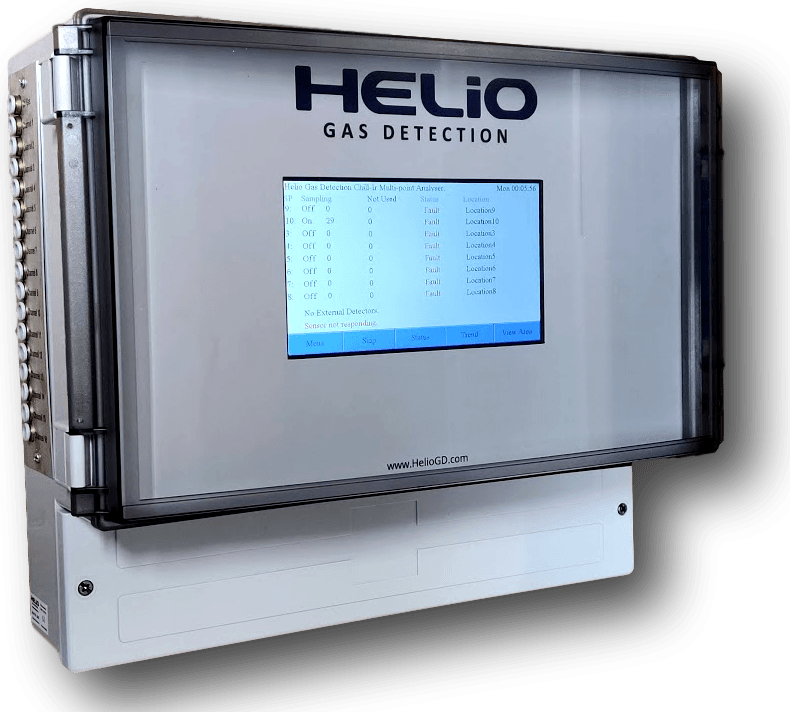 System Features
7" Touch Screen TFT display.
Connect up to 16 sample points.
4-20mA Analog Outputs
5 Volt free relay outputs, expandable to 72
Visual indication of gas levels, status and location.
Interface with other devices, names and units are programmable.
Remote reset / isolate with expansion.
8 GB SD Card for data-logging & floor plans.
Wall or 19" rack mount enclosures.
IP 65 rating.
Ir bench or EC, PID cells.
All Helio products can communicate with each other allowing a wide range of installations suiting most requirements with a single solution.
Non Helio products can be added to the network including temperature, pressure, radiation ,existing detectors or any device that provides an output.
Intuitive menus and on screen help text ensure ease of use and minimal training.
Add relays, analogue inputs and outputs with expansion modules