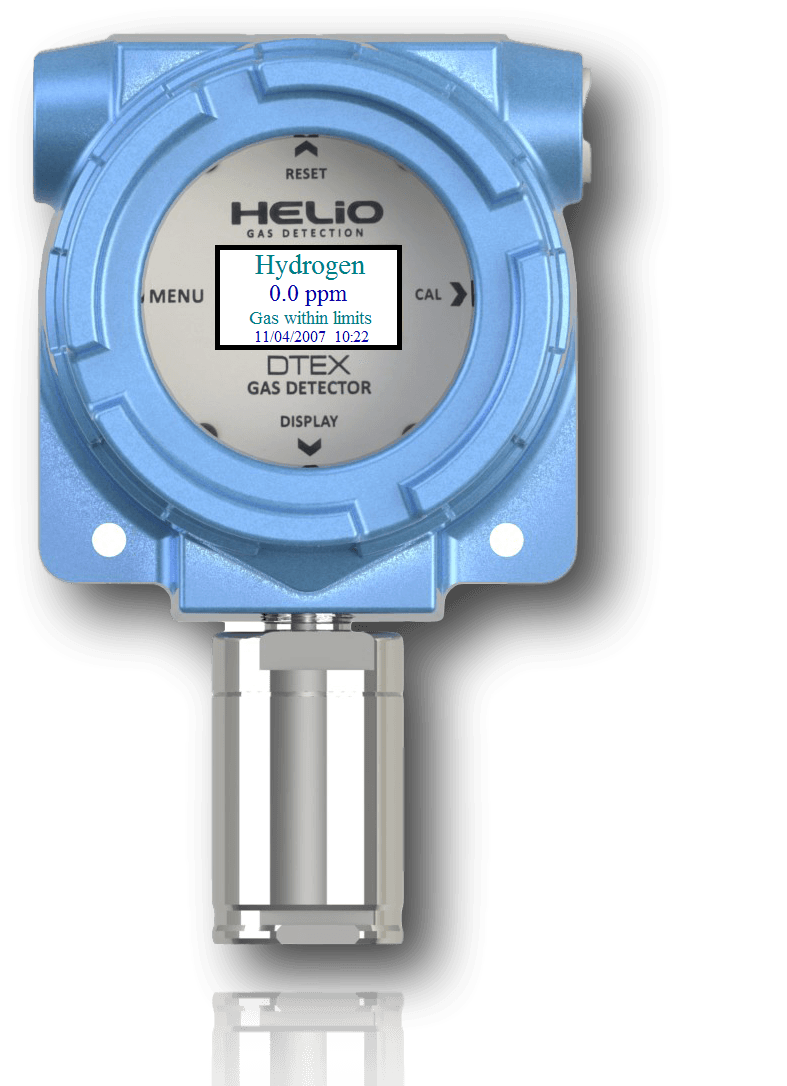 System Features
EN 60079 II 2 G Ex-d IIC T6\
1.7" LCD display
Remotely mount gas sensor
Incorporates electro-chemical sensor
Visual indication of gas levels
U-processor based functionality
Internal fault monitoring
Stainless steel or plastic sensor
housing
Calibrate milli-amp signal.
View zero & span values.
Automatic calibration function
Industrial standard 24v 4-20mA
2 wire signal.
Helio DTEX Loop powered gas detectors incorporate an LCD display, loop-powered 4-20mA and RS485 communication.
Applications include: Waste Water Treatment Facilities, Manufacturing, Pharma, Bio-Pharma, Food and Beverage industries, Boilers, Laboratories, Car parks, Agriculture and Landfill
sites.